Dentures Alaska is your choice when you need denture repair in Anchorage. It doesn't matter if you managed to drop your dentures during a cleaning or if you lost a tooth biting down on something unforgiving, we are here to help.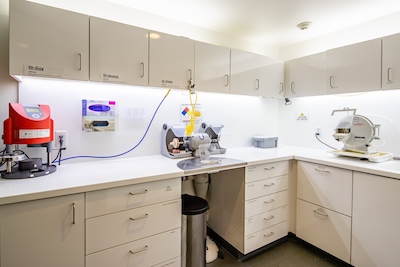 At Dentures Alaska, we provide the fastest denture repair in Anchorage and will have your dentures back and good as new before you know it.
1-Day Dentures
Dentures Alaska is the only denture practice in Anchorage and the entire state of Alaska to offer dentures in one single day. Whether you need a new pair of dentures, implant dentistry in Anchorage or you've broken your dentures and now you need denture repair in Anchorage, Dentures Alaska is the office to call.
Affordable Dentures With Available Financing
What if your dentures break on you and money happens to be a little tight? Not to worry, as Dentures Alaska accepts all forms of insurance and we even offer an affordable Anchorage denture payment plan.
Implant Dentures
Many of our patients with broken dentures come into our office and ask about implant dentures in Anchorage. Implant dentures are permanently attached to the bones in your jaw. The implants snap on and off easily and look and feel just like your real teeth. They offer less surface space then traditional dentures, thus improving your sense of taste and your ability to sense hot or cold. Ask your Anchorage denture specialist about Implant dentures. They are a little more expensive but they will look and feel just like your natural-born teeth and there is little maintenance involved.
The Biggest Denture Practice in Anchorage
When Dr. Guy Burk purchased Dentures Alaska from his father, Dr. Don Burk in 2008, the Anchorage denture practice was the biggest in the state. Since then, the practice has blossomed. For over 50 years, Dentures Alaska has been helping denture wearers achieve better looking, better-fitting and more confidence-inspiring dentures. Bring your broken or mal-adjusted dentures into Dentures Alaska and let our Anchorage denture repair specialists show you why our patients are the happiest denture wearers in Alaska.
For more information about denture repair in Anchorage or to make an appointment for Anchorage denture repair, call Dentures Alaska.